Cotton Field Dreams
Contemporary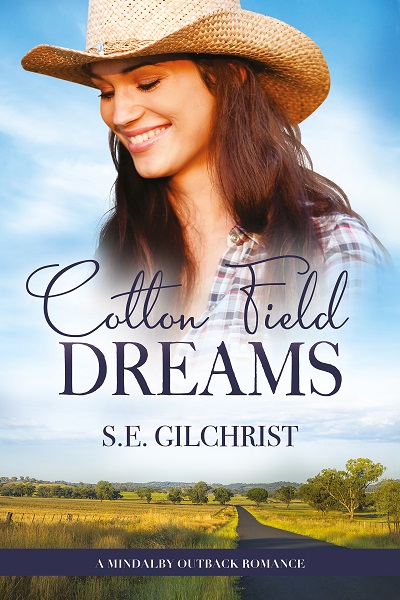 Cotton Field Dreams is the first book in the rural romance series, Mindalby Outback Romance - a group writing venture of seven authors that I organised.

My story heat level is sweet / sensual.

Mindalby, a small town, a community, a home. But when the mill that supports the local cotton farmers and employs many of the town's residents closes unexpectedly, old tensions are exposed and new rifts develop. Everyone is affected and some react better than others, but one thing is certain: living on the edge of the outback means they have to survive together, or let their town die.

Sasha comes to Mindalby to recover from a traumatic event, plan her next move, and seek out information to avenge her beloved uncle – the last thing she wants is a relationship. But when she meets local single dad, Cole, she can't help but be drawn to his warmth and his humour, and his two engaging children.

Cole says and does all the right things, and Sasha finds herself falling, but will all of her secrets destroy the relationship before it has a chance to begin?

Available for Pre-order Now.
Publication date: 2nd July 2018.