Cosmic Fire
Mars Academy
Book 2
Space Opera, New Adult Romance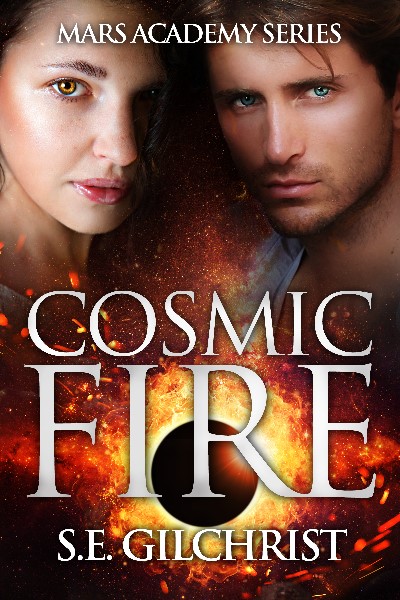 The Mars Academy is a New Adult, space opera romance series. The stories follow the adventures of several members of the Earth's Republic exploratory space ship, the Columbus, in its search to find and claim a new earth. But not all on board want the mission to succeed.

The Mission: Find and claim a new earth.

Ensign Dana Lawson of Sector Seven fire team on the star ship, Columbus, has one goal: her own command. On an exploratory mission to Alpha Centauri A, she has the opportunity to earn her stripes, but instead faces a challenge that threatens to send her plans up in smoke.

Rick Morgan, a guy with heartbreaker imprinted in his DNA, the warmest smile and the bluest eyes she's ever seen, ignites a fire inside her heart. He is trouble, on every level…and he's brought his dangerous past with him.

Now a saboteur has Dana and Morgan in his sights. Together, they must learn his identity before he strikes again and kills them both…or destroys the ship and everyone on board.