Stranded
Mars Academy
Book 1
Space Opera, New Adult Romance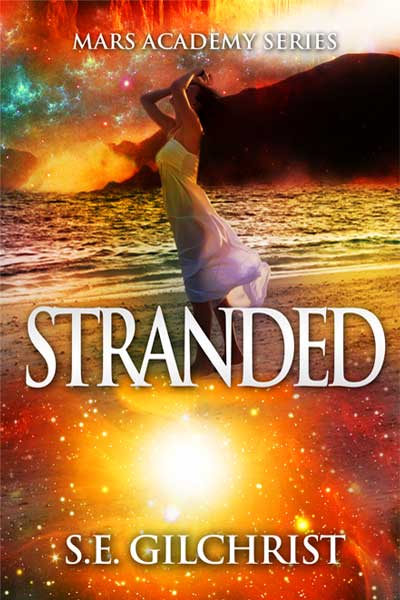 The Mars Academy is a New Adult, space opera romance series. The stories follow the adventures of several members of the Earth's Republic exploratory space ship, the Columbus, in its search to find and claim a new earth. But not all on board want the mission to succeed.

The Mission: Find and claim a new earth.

Indoctrinated since birth by revolutionary parents, Cleo has no time for close friendships and even less for boyfriends. Freshly graduated from the Mars Academy, she's on her first intergalactic mission and desperate to meet her parents' expectations. All is on course when a solar flare damages her shuttle and she crash-lands on the watery wasteland of a planet.

Two generations ago, Kai's people fled their home-world after being invaded. They now live on super-ships that prowl beneath the planet's murky waters. When he 'hears' the cry of his destined mate, he discovers she is alone and stranded. And an alien.

Will he risk exposing his people's existence to their enemy or leave Cleo stranded to survive alone?